Mekaanisia asentajia koeajoon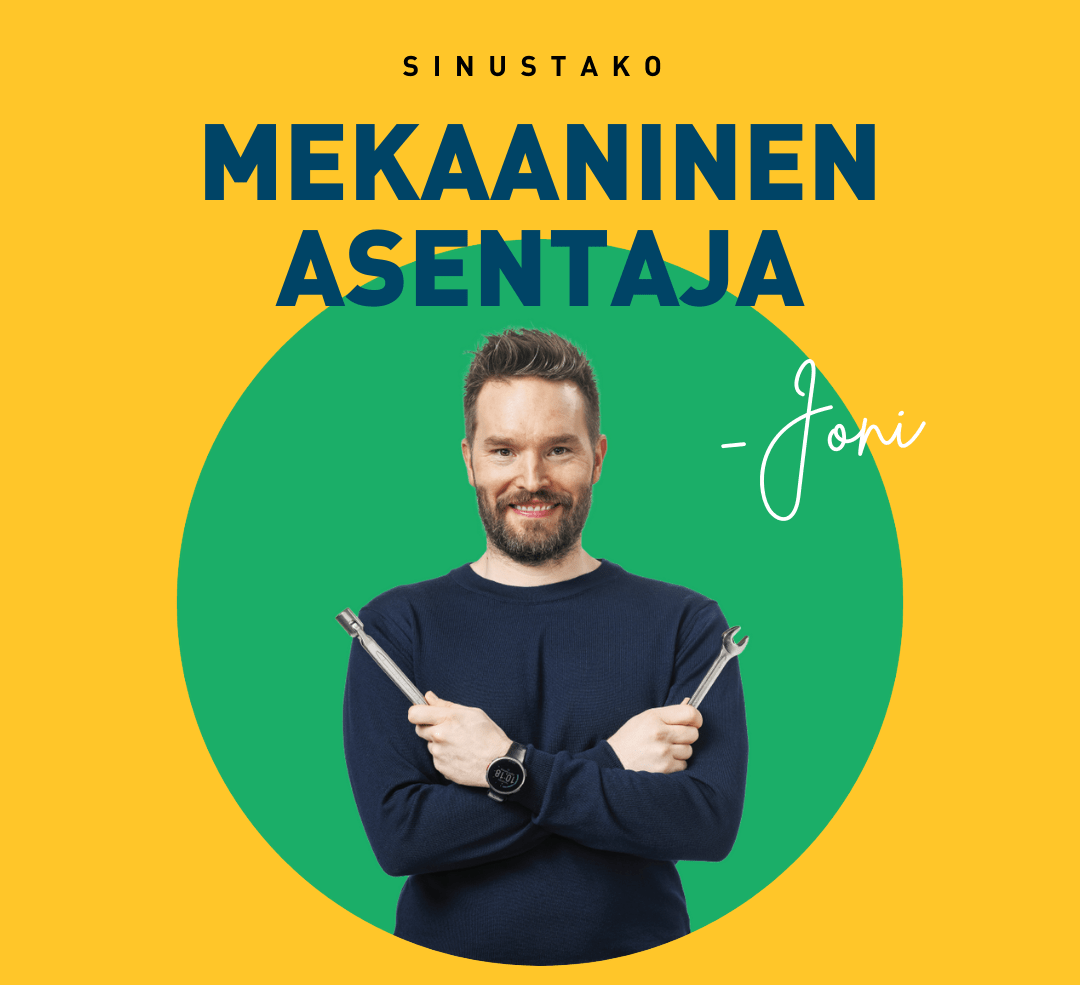 Etsimme
MEKAANISIA ASENTAJIA
koeajon asennustehtäviin Vaasaan 🛠
👉 Mekaanisena asentajana pääset mukaan osaavaan porukkaan, jossa tehdään töitä isojen moottoreiden ylösajovaiheen parissa. Työtehtäviisi kuuluu eri tyyppisiä asennustöitä, kuten polttoainelinjojen ja muiden laitteiden asennukset. Tässä työtehtävässä pääset työskentelemään mielenkiintoisten asennustöiden parissa ja jos olet kiinnostunut isoista moottoreista on tämä tehtävä kuin sinulle tehty!

Proactorilla pääset työskentelemään uudessa työympäristössä modernien laitteiden parissa eikä huumoriakaan työpäivistä puutu. Työtä tehdään kahdessa vuorossa, syklin ollessa kaksi viikkoa aamua ja yksi viikko iltaa. Tilanteen mukaan on mahdollista tehdä myös ylitöitä, esim viikonloppuisin. Kyseessä on aluksi määräaikainen työsuhde ja mahdollisuuksien mukaan tarjolla voi olla pidempikin rupeama. 
Proactor on osa Prohocin konsernia ja toimimme mukana monissa erilaisissa projekteissa, joten meillä on tarjota monia erilaisia uramahdollisuuksia. Lisäksi olemme kasvava yhtiö, jolle on tärkeää työntekijöiden työssä viihtyvyys ja asiakkaiden hyvinvointi.
✏️Jätä meille tietosi, jos koet, että nämä seuraavat väittämät koskevat sinua:
Tartut töihin oma-aloitteisesti
Sinulla on työkokemusta mekaanisesta asennuksesta tai soveltuva koulutus, kuten asentajan tai koneistajan ammattitutkinto
Sinulle fyysinen työ ei ole este vaan pikemminkin intohimo
Osaat sujuvasti suomea tai ruotsia
Lähetä meille hakemuksesi viimeistään 11.12.2022. Toimi kuitenkin nopeasti, sillä hakemuksia käsitellään jo hakuaikana ja työt on mahdollista aloittaa nopealla aikataululla. 
---
Proactor - Empowering Production
Proactor on Prohoc-konserniin kuuluva kone- ja laitevalmistukseen keskittyvä asennuskumppani. Perusarvojamme ovat: voitamme joukkueena, innostamme ja kunnioitamme, olemme proaktiivisia ja teemme mitä lupaamme. Työntekijät ovat tärkein voimavaramme, joten keskitymme tarjoamaan koko tiimillemme erinomaisen työntekijäkokemuksen. 


We are on a journey to enable our people to shine in the world of industrial services. Our mission is to empower our people with skills, tools and whatever it takes to help them reach their full potential.
About Prohoc
Prohoc is a Finnish privately owned group of companies providing wide range of industrial services to owners and technology providers.
We are helping selected leading companies to deliver their solutions and projects successfully.
We are a platform of prosperity and innovation, supporting people and companies to reach their full potential.
Connect with us – we'd love to hear from you, whether you're looking for new challenges or great community of experts to work with towards sustainable future.
Mekaanisia asentajia koeajoon
Loading application form
Already working at Prohoc?
Let's recruit together and find your next colleague.